Hemp Foods Australia: The Southern Hemisphere's leading manufacturer of organic hemp foods
Hemp Foods Australia (HFA), located in Bangalow, Northern New South Wales, offers a range of certified organic hemp products from hemp seeds to hemp oil and protein powders. Established more than 20 years ago, the company has overcome challenges surrounding the legality of the hemp plant. Once hemp foods became legalised in Australia in 2017, the company was able to fully embrace and promote their comprehensive product range, and is now recognised as the premier manufacturer in the Southern Hemisphere.
Hemp Foods Australia have supported, promoted, and advocated for certified organic products since inception. Their sworn vision is to "bring healthy hemp products to as many people as possible", and they believe that organic food production nourishes not only the body and the soul, but also the health of mother earth.
"We value a healthy, mind, body and spirit, and this is reflected in our culture and the nutritious products we develop"
The company's commitment to health and sustainability is apparent in their manufacturing process. A purely mechanical, low temperature extraction process is employed to preserve the high nutrient profile of hemp. Hemp seeds are 32% protein and 35% oil, providing a great balance of Omega 3, 6 and 9 essential fatty acids for a perfect plant alternative to fish oil and animal protein. Consumption of hemp seed oils is also known to be fantastic for your skin, with conditions such as eczema, rosacea, psoriasis and more able to be notably improved.
Hemp Foods Australia have been working with some of the world's leading hemp suppliers, sourcing high-quality certified organic ingredients from Australia, Canada and China. The company has a strong relationship with COSTCO, Woolworths, Go Vita and other independent retailers, and operates from a HACCP/GMP certified facility located only 15 minutes from Byron Bay.
You can also purchase certified organic Sativa™ Skincare products from the Hemp Foods Australia website. This skincare range contains hemp deodorants, cleansers, conditioners, body oils and more, fortified with Synergistic Botanicals from the Australian outback and the Amazon.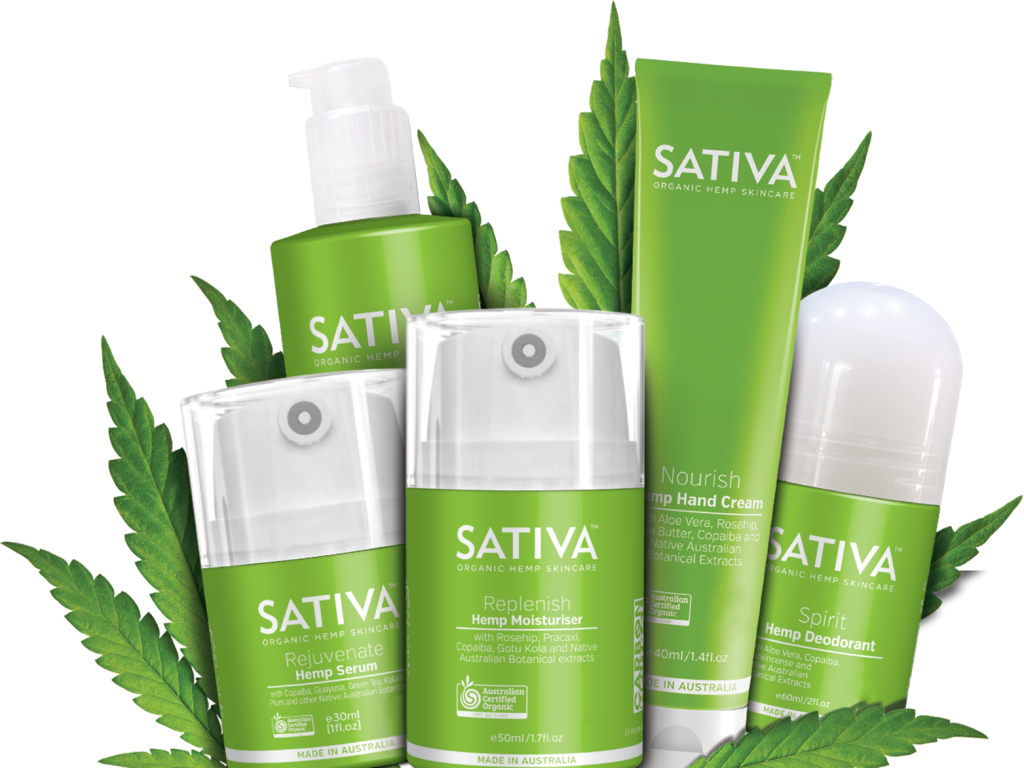 The HFA team is currently working on launching exciting new products in the coming year, so keep an eye out on your retail shelves. To learn more about the company or try their delicious hemp products, feel free to visit their website.