Toasting the wine industry at the Australian Organic Industry Awards
Posted on

November 16, 2021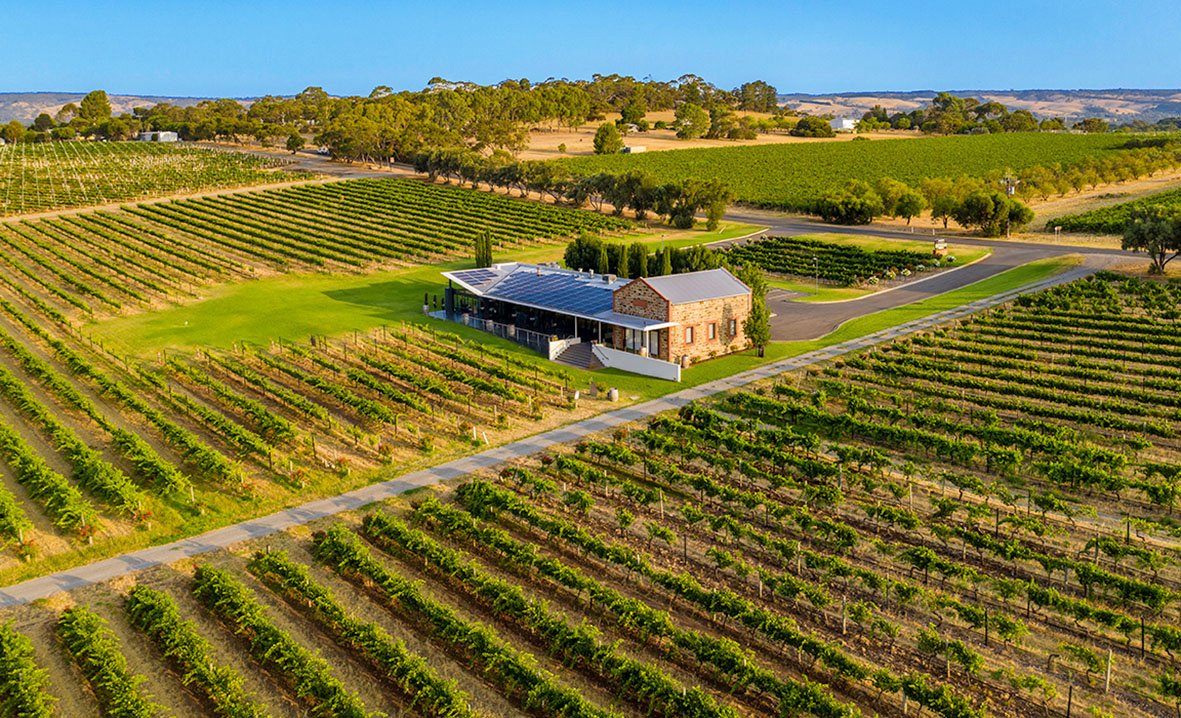 Sustainable, synthetic chemical-free wineries are the toast of the organic industry this week, with two McLaren Vale vineyards winning prestigious prizes at the Australian Organic 7th Annual Industry Awards.
The Awards, coordinated by peak industry body Australian Organic Limited (AOL), have become both a coveted prize within, and a powerful promotion of, the rapidly growing organic sector.
Fifth-generation McLaren Vale winemakers, Angove Family Winemakers, were recognised with the prestigious Exporter of the Year Award, showing the nation and the globe why the region is famous for its exceptional wines.
The Angove family has been producing wines since 1886 and is now Australia's number one organic grape grower.
Angove Joint Managing Director, Richard Angove, said this year marks their 15th anniversary farming of making wine under organic certification.
"Our 300-hectare Nanya Vineyard is now entirely farmed organically, making it one of the most significant organic vineyards in the world," Richard said.
"We want to keep sending out the message that the organic industry is more sustainable, better for the environment and has fewer inputs and processes.
"We were thrilled to win this Award. We feel very rewarded knowing that the hard work our entire team puts in is being recognised by other leaders in the organic industry."
Angove is certified to Australian, United States, Canadian, European Union and Chinese organic standards, making it one of only a handful of organic wineries to cover all major markets of the world.
Women in wine recognised
The outstanding leadership of women in the organic wine industry was, for the first time, also recognised at the Australian Organic Annual Industry Awards, with the inaugural title going to Gemtree Wines chief viticulturist and co-owner, Melissa Brown.
"It is a great honour to win this Award as we highlight the entire organic industry, which we are really proud to be a part of," Ms Brown said.
"We recycle everything we can, from every aspect of the business. Even our wine labels are made from sugar cane waste.
"Each of the visitor experiences we offer at the vineyard has a connection to sustainability and aims to educate our guests on what we have learned through sustainable, organic and biodynamic farming while they enjoy the surroundings, delicious local food and our wines."
Impressively, both Angove Family Winemakers and Gemtree Wines were also named as finalists in the Business of the Year Award.
AOL Chief Executive Officer, Niki Ford, congratulated the winners for making their mark not only in the organic sector, but in Australia's multi-million-dollar wine industry.
"Both Angove Family Winemakers and Gemtree Wines are producing high-quality, certified organic wines and are deeply committed to the certified organic sector," Ms Ford said.
"Nine million Australian households turned to organics last year, and we are seeing an increase in consumers choosing organic wines as they focus on their health and wellbeing and are more conscious of sustainable farming practices.
"Australia's certified organic premium wines are also highly sought after around the world with organic wines now making up 12 per cent of the nation's wine exports."
The Australian Organic 7th Annual Industry Awards were celebrated in a virtual ceremony on Friday, 12 November. Learn more here.