The Healthy Chef: Wellbeing made easy through Wholefood Nutrition and Supplements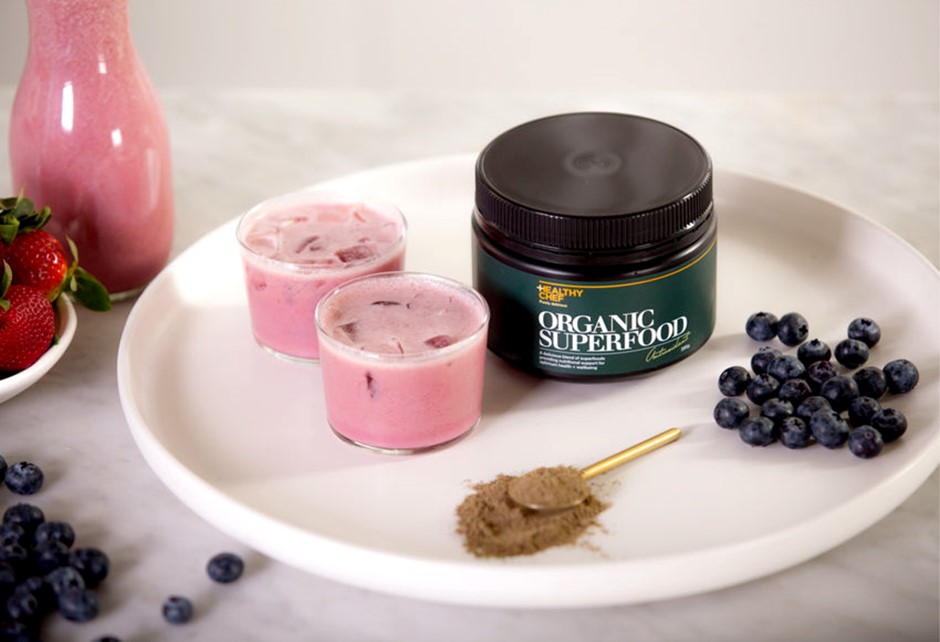 A well-known name in Australia and around the globe, The Healthy Chef is synonymous with delicious, nutritious recipes, and The Healthy Chef pure wholefoods-based product range of protein, collagen, supplements, beverages, and teas. Indeed, there wouldn't be many households in Australia who don't have at least one of the best-selling Healthy Chef cookbooks in their kitchen or a Healthy Chef product on their pantry shelf. But how did Teresa Cutter, the powerhouse entrepreneur behind the 100% Australian-owned healthy recipe, nutrition and supplement brand along with her husband and business partner, Paul Cutter, build the business into the success it is today?
Paul and Teresa Cutter believe in 'Health by Nutrition', a simple guiding principle that has defined The Healthy Chef wholefood brand since it was founded more than ten years ago.
The Sydney-based company has grown over the years to become one of Australia's premium e-commerce nutrition brands. They were the first to bring organic pea protein to the Australian consumer market and recognise the importance of organic certification for building trust in their health range.  
The Healthy Chef product range consists of premium quality nutritional supplements such as wild and sustainable marine collagen, protein powders, superfoods, wholefood vitamins, magnesium, functional beverages, cookbooks, and it's #1 rated recipe app. Every product in The Healthy Chef range is free from sugars, gluten, fillers, gums or artificial flavours and sweeteners, a source of great pride for the owners.
"We are passionate about health and wellbeing. We love food, and our aim is to inspire, nourish and delight. The Healthy Chef is committed to producing effective products that you and your family can trust and are committed to being one of Australia's leading health and wholefood nutrition brands."
Teresa started out her career as an apprentice chef (hence the company name!). She soon developed a passion for health and fitness and got qualified as a health trainer before becoming a certified nutritionist. She has shared her health and nutrition expertise for several magazine and continues to promote the value of healthy wholefood cooking in any way she can, including on the company's extensive Wellbeing Blog which covers all aspects of health from a nutrition perspective.  
Like many business owners at present, Paul and Teresa have experienced some supply chain issues and difficulty in sourcing raw organic ingredients for their products.  "I'm proud that we have continued to grow consistently as a wellness and supplement brand over the last 10 years and have designed exceptional products to support a person's wellbeing. When I design a nutritional supplement or wellness beverage, my aim is to make the best product I can possibly can, cost doesn't factor into it, and it has to taste purely delicious and be good for your health," says Teresa.
The current focus for the business is to grow the Australia and New Zealand market as well as expand to overseas markets. "I think we are so lucky here in Australia and anything is possible if you have the passion, persistence, and patience. I'm fortunate to have a great team around me who also share the same passion for helping people."
If you're interested in trying any products from The Healthy Chef, make sure you check out their website and sign up to their Loyalty Program!