Ardrossan Orchards: Organics in the heart of the alpine region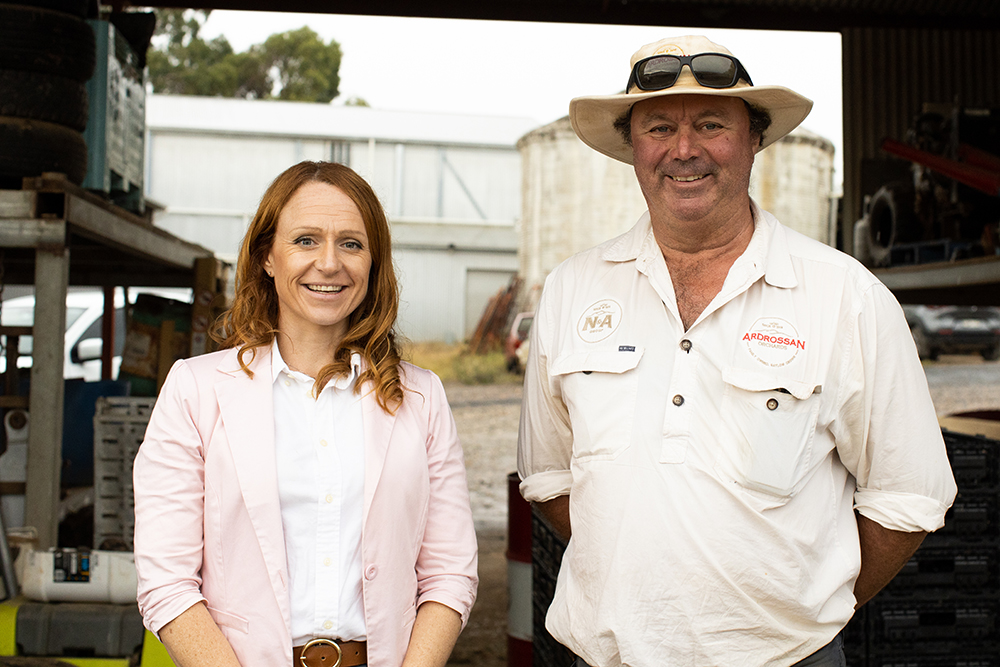 Nestled in the heart of the alpine region surrounding Batlow, the Ardrossan Orchards brand began in 1956 when founder David Cathels purchased his first orchard. Since then, the brand has grown to include four large orchards with a reputation for premium quality, locally grown apples. Ardrossan Orchards is a division of the N&A Group that also owns and operates ODP (Organics Direct Produce) organic wholesale floor in Sydney.
The brand is now managed by David's son, Ian Cathels, along with a dedicated team who continuously update and re-plant the orchards with the latest techniques to increase yields and improve consistency in the quality of their fruit. This includes the introduction of certified organic management practices, which are now implemented on a small portion of their business.
Through trial and error with different organic farming methods and practices, Ardrossan Orchards now grow certified organic apples, blackberries and blueberries which are sold direct to suppliers. 95% of their organic produce is sold directly to major retailers, with the remainder being sold through their market warehouse in Sydney.
Despite only a small portion of the orchards being dedicated to organic, Ian says that the brand has applied its learnings to non-organic areas. This includes prioritising soil regeneration, using minimum pest control methods, and 90% of the fertilizer used on the property is now organic. Ian admits that sometimes, trying to be innovative with organics to make it commercially viable is not always successful, including trialling organic raspberries without much success. However, the brand has a strong urge to expand its organic orchards, plans that were put on hold due to the 2019 bushfires.
At the height of the 2019 bushfires, many properties surrounding Batlow (including the town itself) were deemed undefendable. Defiant locals, including Ian, stayed to fight the fires with their own equipment, before heading into Batlow to help defend the town. Despite their best efforts, over 900 livestock and one house on the Ardrossan Orchards property were lost. With the surrounding roads closed off, the property received no assistance – a story told by many producers in the area.
Despite the devastating effects of the fires, Ardrossan Orchards continues to work on expanding their operations and invest in new varieties of apples to not only keep up with trends and tastes but also invest in their rural region by creating much-needed employment opportunities.
---
Images by Louise Wright Photography